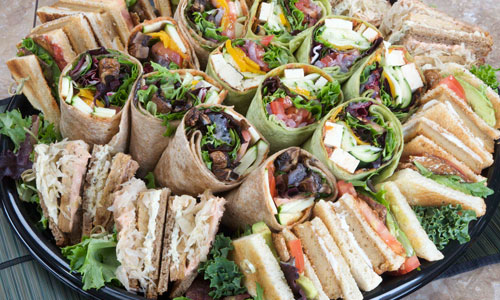 sandwich/wrap platters
11.99 per person Minimum 8 people
Cold cuts or sandwiches arranged beautifully and made with fresh ingredients with your choice of meat and cheese and a variety of your favorite bread. All platters come with mayo, mustard, choice of three sides and paper goods, macaroni salad, potatoe salad, coleslaw, pickle spears and cucumber salad.
desert
Assorted Cheesecakes
Fruit and Cream Pies
Famouse Homemade Rice Pudding
Assorted Greek & Italian Specialities
Custom Cakes & Pies made upon request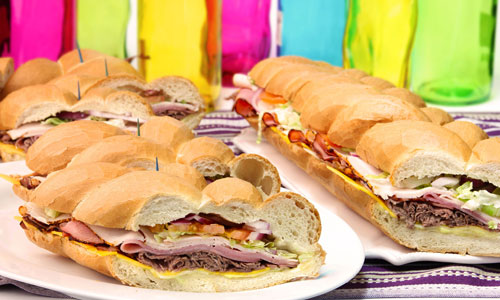 loaded party sub
21.99 per foot
Letters, numbers or even round shaped bread, we make it all. Choose from classic Italian, all American or build your own from a wide selection of imported meats and cheeses. All party subs come with mayo, mustard and the choice of three sides. Macaroni salads, potato salads, coleslaw, pickle spears, cucumber salad.
Soups

served with roll and butter, Feeds 10 - 15
salads

all salads served with your favorite dressings